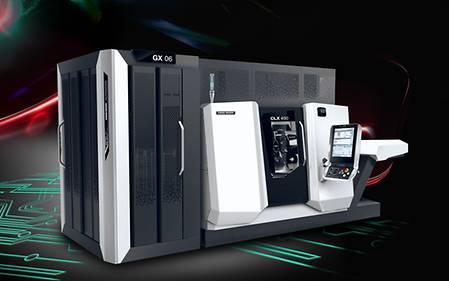 We warmly invite you to our Open House Pleszew, from 24th to 27th October 2017 at one of the biggest DMG MORI factories – FAMOT – home factory of the CLX / CMX machines series.
Experience the full range of these machines with a broad variety of options bringing new possibilities for customising them for any production demand. Next to several automation solutions we will present the new GX 06 gantry loader which is suitable for all models in the CLX series.
In addition to the top of the edge customisability of our machine portfolio we will show the consistent strategy of DMG MORI – based on the "Path of Digitization". With the new digital products of the CELOS Ecosystem we are enabling consistent, customised end-to-end solutions for open connectivity.
With our fully integrated innovations, you will be on your way to intelligent production in Industry 4.0.
We are looking forward to welcoming you in Pleszew!

EVENT LOCATION
DMG MORI Polska Sp. zo.o
ul. Fabryczna 7
PL-63-300 Pleszew


YOUR CONTACT PERSON
Karolina Wysocka
TEL.: +48 62 742 80 79
Email: karolina.wysocka@dmgmori.com